www.marinetraffic.com/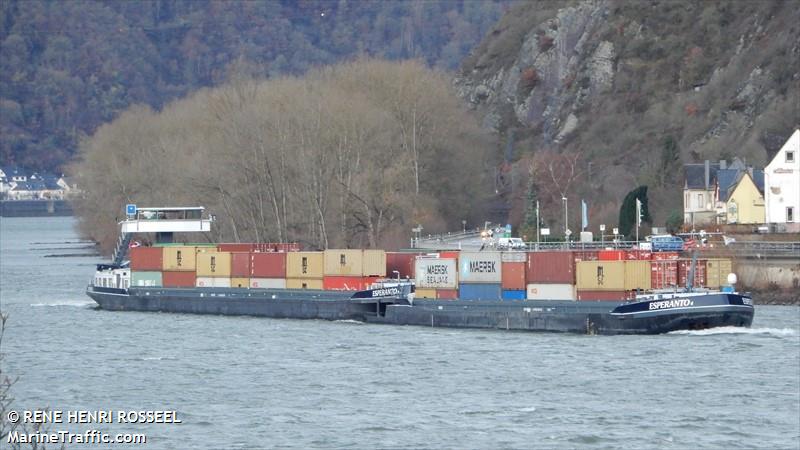 There are currently two ships with the name ESPERANTO.
-> Nu es bi navi ko nomina ESPERANTO.
You can find them (or any other merchant marine ship) at the above web site.
-> Pe pote detekti mu (alo ali hetero negoti navi) topo u supra inter-reti pagina.
I'm still waiting for a ship named GLOSA.
-> Mi du atende de u navi ko nomina GLOSA.